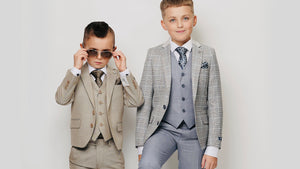 Black Tie Boyswear
Whether you are looking for a smart suit for a communion, confirmation or wedding, our 2022 boyswear range will have your young man looking dapper for the occasion!
Worried about sizing?
Please contact our store directly for more information on sizes and measuring your boy before committing to buy from our online store. We are very happy to help and answer any questions you may have. Exchanges available on all orders.